It is 2.30am in the morning and the volunteers are coming back from their night patrol. They walked five kilometers along the wide beach of Rio Oro to look for fresh turtle nests and hatchlings. It's amazing how they can spot the tracks on the dark beach in the pitch-black night and are even able to tell if they have been made by Olive Ridley or Pacific Green Turtles. The latter are listed as endangered species which is why the volunteers at Coprot patrol the beaches twice a day.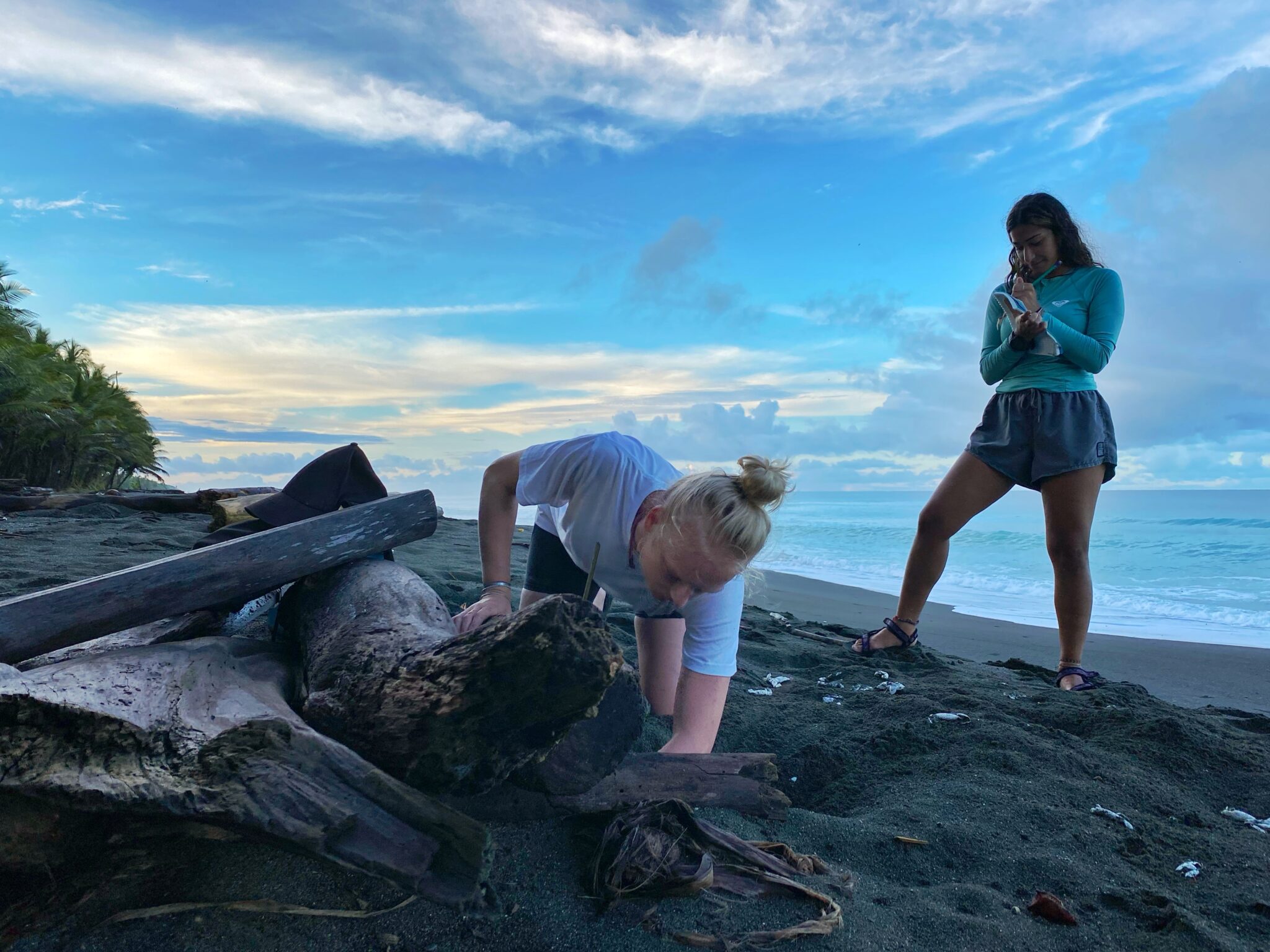 They count the nests, document their findings and build protective structures against animal predators. Protecting the eggs from human hunters is far more difficult. Turtle eggs are still valuable goods in Costa Rica. What sounds unbelievable to us is the reality here: people drink shots from turtle eggs. It's quite the market. Employment opportunities are rare in this remote area, it's hard to blame people wanting to make a living so they have food on their table.
Another threat to these amazing reptiles is also caused by humans: plastic pollution. Turtles get tangled up in plastic lines in the ocean or on the beach, get strangled to death or die from dehydration or hunger. It's a painful and slow death. This cruelty is caused by us.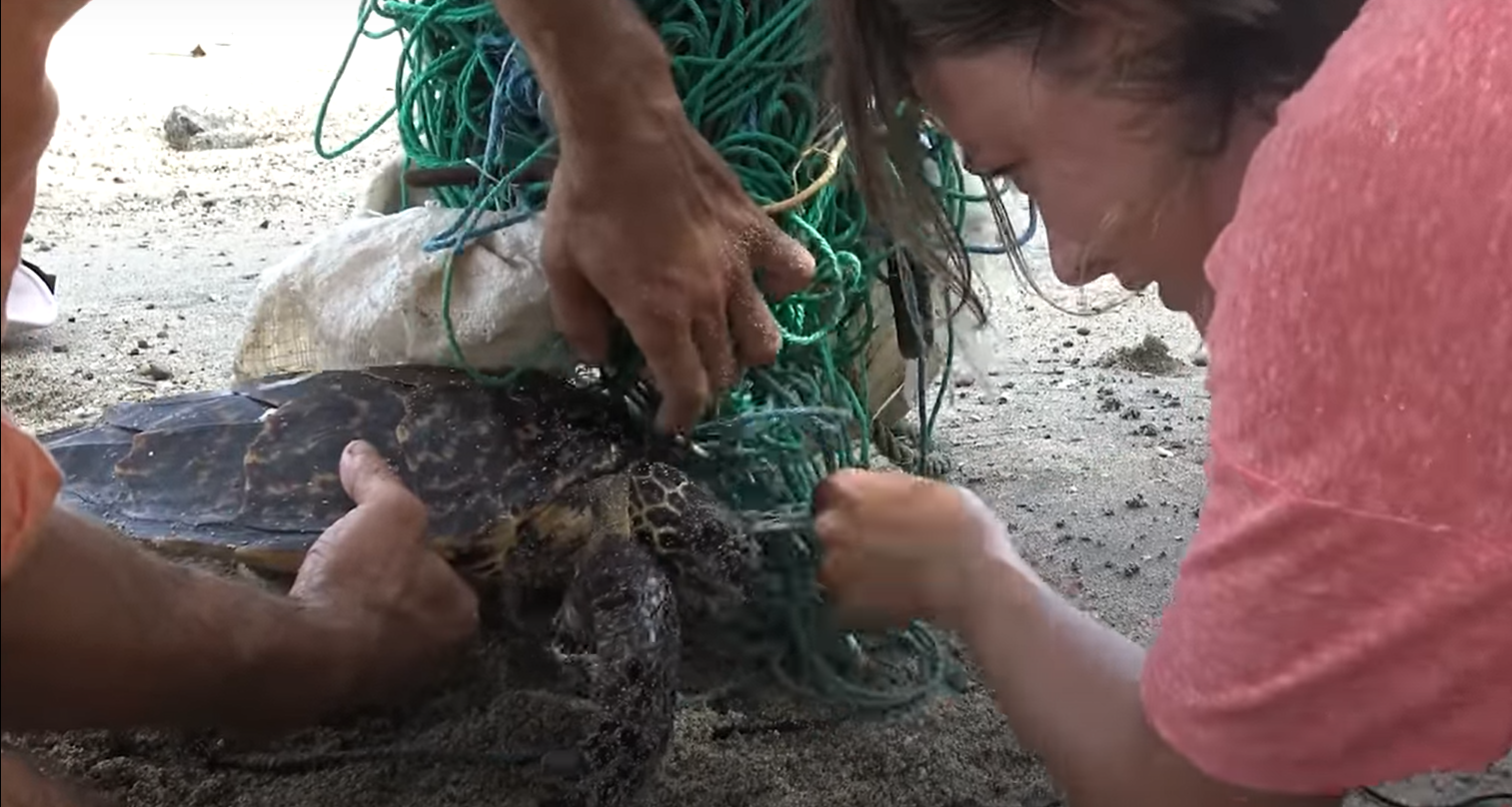 And that's why we are here. In the middle of the thick jungle, just South of the famous Corcovado National Park on the Osa Peninsula in Costa Rica. The big and slightly overweight white rooster that lives on the premise of the turtle conservation project Coprot seems to be on night patrol as well. Or maybe he believes we should all get up at 2:30am in the morning. He cock-a-doodle-dos at the top of his lounges and I think he might be in serious need of some throat soother soon. Maria and I turn around to snooze for another couple of hours and the mystic sounds of the surrounding jungle sing us to sleep in no time.
Three months ago, we decided that we would like to donate our small-scale plastic recycling machines to a community project that is situated in a remote coastal area. We have been experimenting with the machines on Maria's sailboat Joana. But even though her traditional gaff-rigged yawl is 72-foot long and has a 6kW diesel generator, the machines have proven to be a little too bulky, heavy and energy hungry to ensure a smooth operation afloat.
Each time we want to move our plastic shredder, we nearly break our backs trying to move the 55kg heavy beast up the narrow companion way. Nor do we like the fact that we need to run a generator on fossil fuel for our ocean plastic recycling activities. That's why we decided to develop a new set of machines: lighter and less energy hungry and easy to transport so we can throw them into the dinghy to showcase them on land to local communities that we visit during our coastal sailing voyages.
Well, actually it's not us who will develop these machines but a company that is specialized in this. PlasticPreneur in Austria will tackle this task for us, but this is another story to be told at another time.
Jason is a friend of mine who I got know through my Sailing Vlog Untie The Lines. I had reached out to him to ask him if he knew of anyone in the area around Golfito (where we wanted to sail to next) who is already involved in activities around trash collection or recycling. He has a beautiful finca close to Puerto Jiménez on the Osa Peninsula and yes, he does know someone that fits our criteria: a woman called Laura.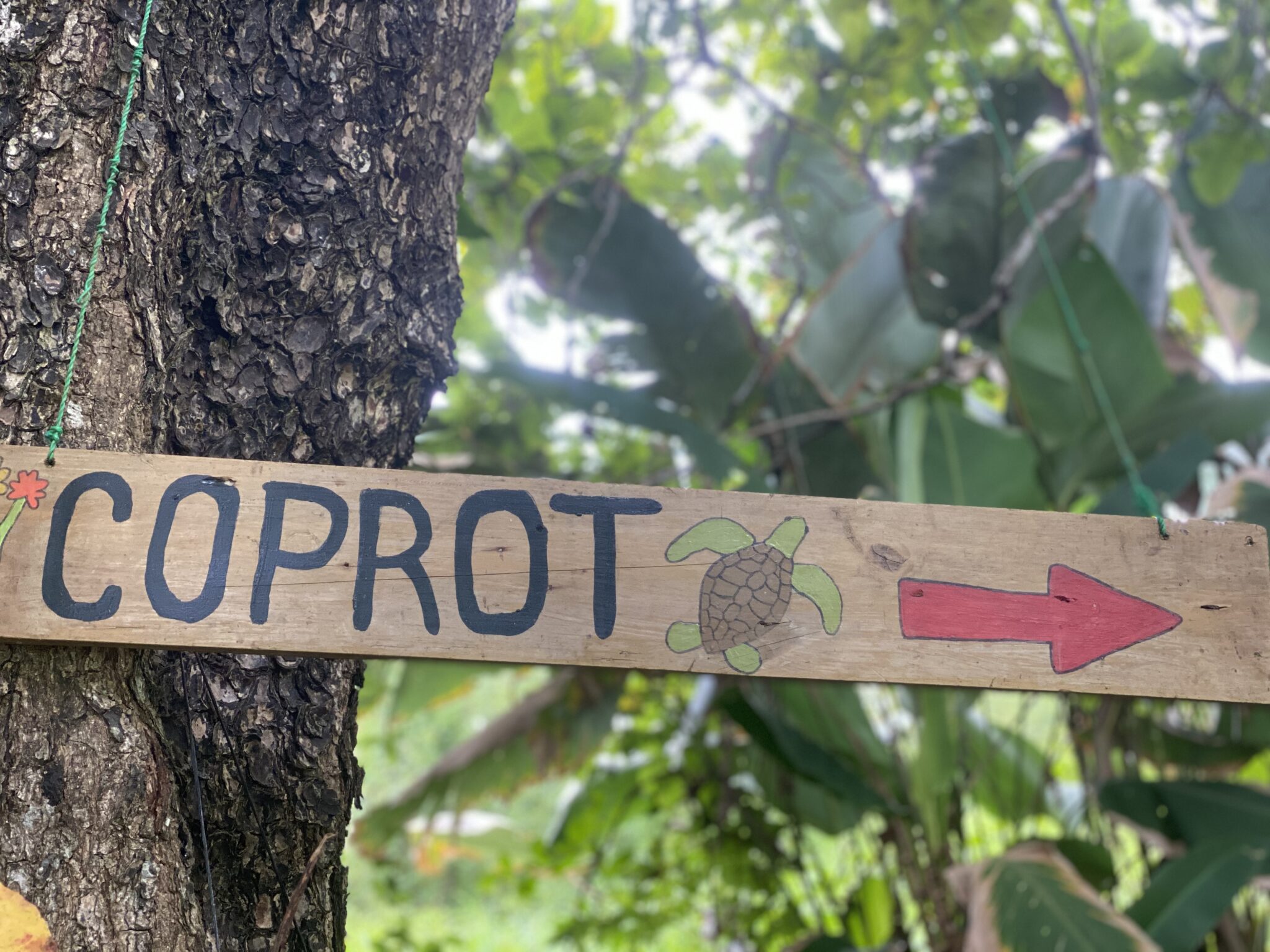 Coprot is doing a lot more than protecting turtles. They are an environmental conservation project that primarily focuses on community development, one of their work fields is the conduction of research on nesting sea turtles and their protection. As part of their environmental activities, they had already organized and carried out various beach clean-ups in the area.
They have established a small storage area on their premise where they separate the collected beach trash. Some of it gets picked up and transported to a local recycling facility in La Palma. They mostly take paper and carton, glass, aluminum cans and PET bottles (number 1 in the plastic recycling categories). The other types of plastic are left behind. Those types that our small-scale recycling machines work with…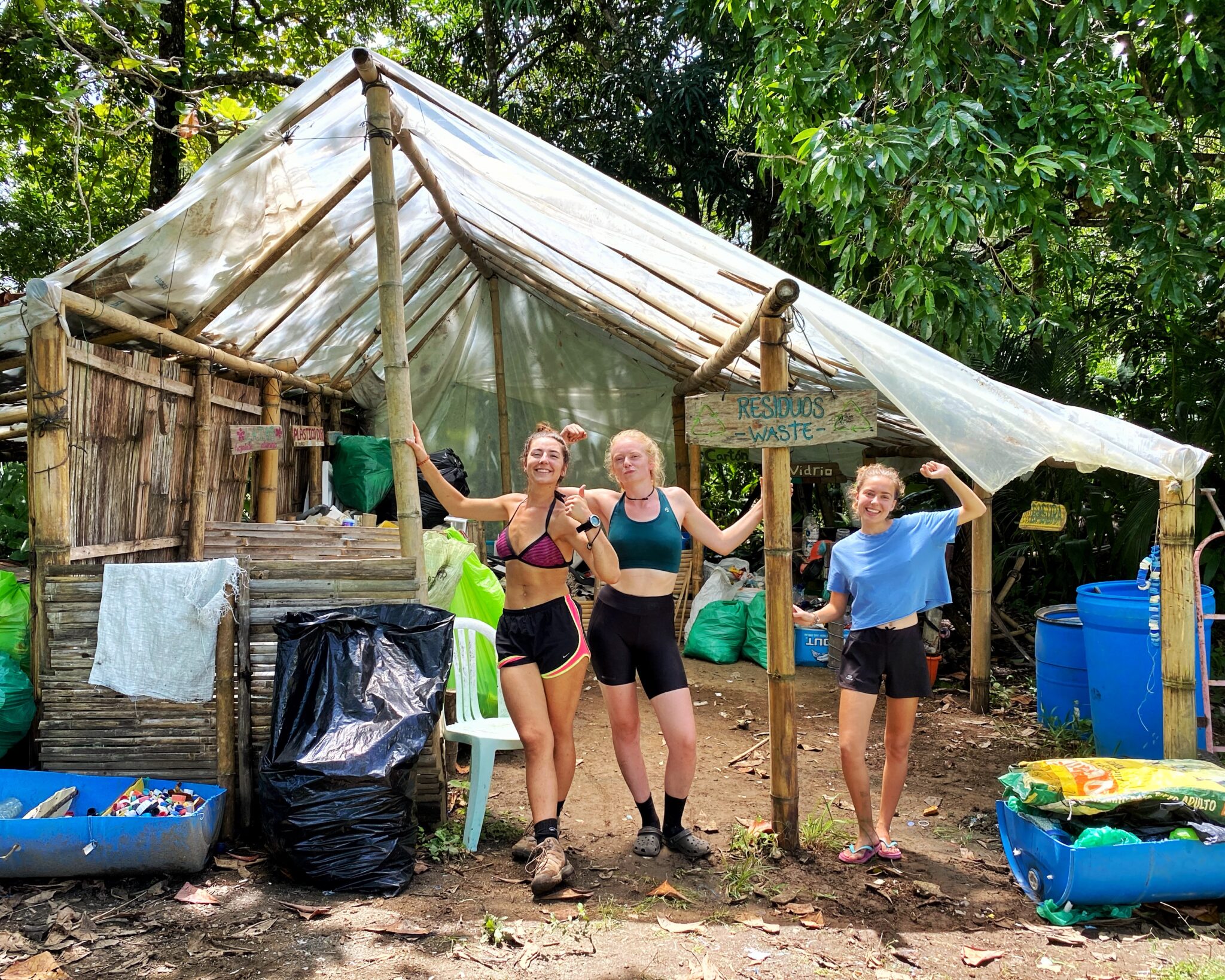 On paper, this all sounds like a pretty good fit: they are situated in a remote coastal area with little to no trash infrastructure. They are already doing beach clean-ups and they don't have any takers for Polyethylene and Polypropylene plastic waste that they collected. So, let's call this Laura lady and see what she thinks.
Well here we are, three months later, in a little hut with a roof made from palm leaves and beds that are covered with finely meshed mosquito nets. We got woken up at 4:50am, this time not by the confused rooster but by a massive tropical downpour. If you have never slept in a tropical jungle in a hut with walls made from truck covers then you will find it hard to imagine how rain could possibly wake you up. Imagine the strongest rain burst that you have ever experienced and multiply it by three. Now we are getting close.
We jump out of bed, cover ourselves in mosquito repellent, throw on our scrappy work clothes and a new day begins. There is a lot to do. We have about four weeks to set up the two recycling machines, build the necessary infrastructure for storing, sorting and cleaning the plastic and for teaching the volunteers how to turn plastic waste into new products. Did I mention that we also need to produce enough products to attend a handy craft fair organized by the Marina Bahía Golfito by the end of these three weeks?
Maybe we were a bit too ambitious here…but the excitement of the volunteers when we told them about setting up the recycling workspace at Coprot together is like pouring fuel on an already well-lit fire. We really want to make this happen and we are all in!
Let's get IN MOCEAN, Coprot!